Dorothy Feibleman's Nerikomi Work

toread

Friday, January 6, 2012
Dorothy Feibleman's Nerikomi Work
This artist works in ceramics - Japanese works called Nerikomi
Dorothy Feibleman's Nerikomi Work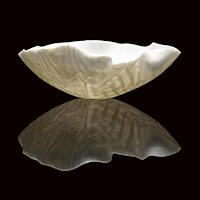 The collection of Peter Drewliner and Charles Higa was donated to The Contemporary Museum, Honolulu, Hawaii. A special exhibition of the collection will open on October 20th 2011 and run until January 29th 2012. Several pieces of Dorothy Feibleman's work including the one pictured, are in the collection and will be shown in this exhibition.
Address:
2411 Makiki Heights Drive
Honolulu, HI
96822
Hours:
Tuesday-Saturday, 10:00 am-4:00 pm;
Sunday, 12:00 pm-4
Additional text has been truncated due to copyright reasons. Things without URLs and private things don't get truncated.