Vegetable Lasagna Cupcakes | Chow Vegan

recipes

Saturday, January 7, 2012
Vegetable Lasagna Cupcakes | Chow Vegan
Vegetable Lasagna Cupcakes | Chow Vegan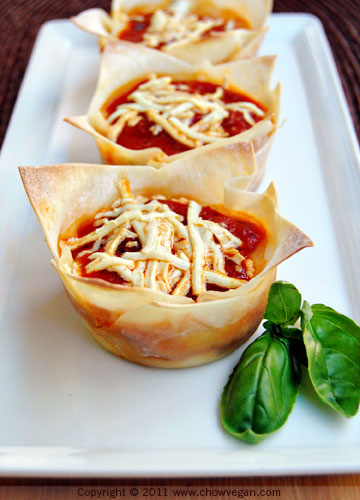 How about a couple of cupcakes for dinner?
I haven't made lasagna in ages but after seeing the oh-so-cute Petite Lasagnas at Can You Stay For Dinner?, I just had to make a vegan version. Super easy to make using wonton wrappers, the mini lasagnas bake in about ten minutes or so.
I didn't bother to replace the meat in the sauce called for in the original recipe, I just went with vegetables – fresh shiitake mushrooms and baby zucchini from the farmers market. Baby veggies fit in easily without having to chop them into smaller pieces.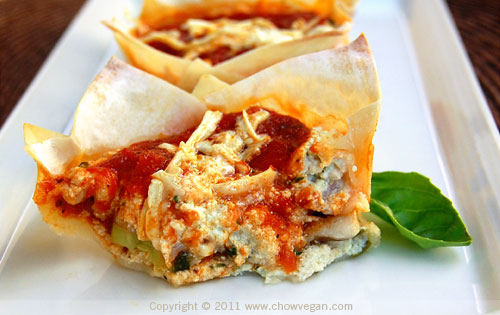 Once cool
Additional text has been truncated due to copyright reasons. Things without URLs and private things don't get truncated.