Map of US tree biomass
Yesterday on Twitter I linked to a neat map of tree biomass in the 48 contiguous states. Some people had trouble opening it and asked me to show it here. I'm happy to oblige.
The map is based on data from NASA, and originally came from Reddit. Correction: Here is the source.
Click the image for the full-size version.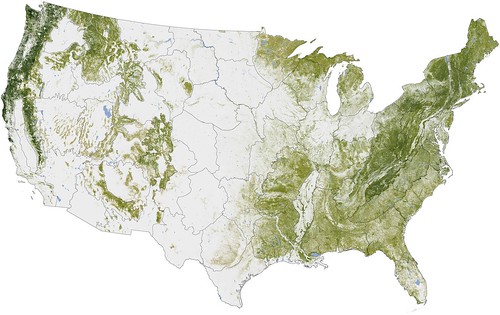 January 12th, 2012 | Permalink | | Tags: environment