bikepacking.net
bikepacking.net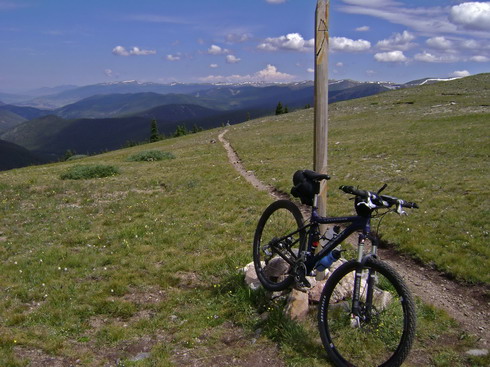 What's bikepacking?
The short answer: it's backpacking with a bike.
Longer answer: any ride that includes an overnight stay. This could be anything from ultralight singletrack tours to fully loaded dirt road touring (e.g. on the Great Divide Mountain Bike Route). bikepacking.net focuses on off-road touring, away from cars. But the concepts and gear transfer equally well to all types of rides that stretch overnight.
Our aim is to distill the collective knowledge about routes, gear and planning. We have a strong community of bikepacke
Additional text has been truncated due to copyright reasons. Things without URLs and private things don't get truncated.
Login to your brain
Create account