Bicycle Bloggers

bike

Friday, February 24, 2012
Bicycle Bloggers
Bicycle Bloggers
THE G-FORM KNEE and ELBOW PADS

By Art Aguilar
The Introduction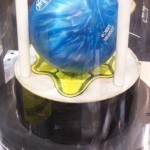 OK I have been a downhill racer for a long time and if there is one thing I know its protection and protecting yourself from impact, my fulltime job puts me in contact with the best protection company in the world.
That being said, while at this year's Interbike show I was wandering the countless aisles. While there you will see many cool things as well as the newest ideas that will never be.
While turning the corner of one said aisle I hear a loud bang three or four times, so as I se
Additional text has been truncated due to copyright reasons. Things without URLs and private things don't get truncated.