New Starbucks Logo Unveiled (PHOTO)

url

Thursday, January 6, 2011
New Starbucks Logo Unveiled (PHOTO)
New Starbucks Logo Unveiled (PHOTO)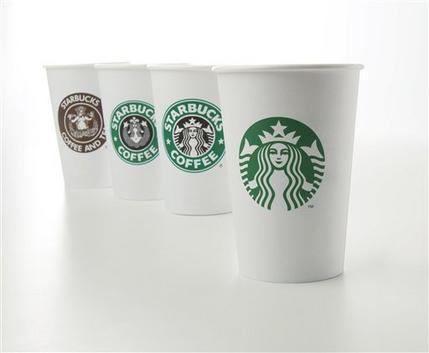 In this undated product image provided by Starbucks, the company's new 40-year anniversary logo is seen on a cup at right. Other cups bearing the company's logo from over the years, from left, 1971, 1987, and 1992, are also shown.
(AP Photo/Starbucks)
Associated Press: Starbucks Corp. is giving its siren a facelift.
The world's largest coffee company is unveiling a new logo Wednesday that drops the words encircling its iconic sea nymph and gives her a few subtle updates.
Starbucks says the changes amount to more than nips and tucks to its favorite la
Additional text has been truncated due to copyright reasons. Things without URLs and private things don't get truncated.