How Mobile Web Will Prevail Over Native App

webapps

Tuesday, July 19, 2011
How Mobile Web Will Prevail Over Native App
How Mobile Web Will Prevail Over Native App
13 April 2011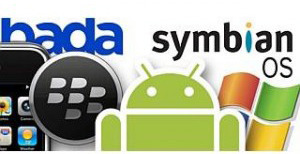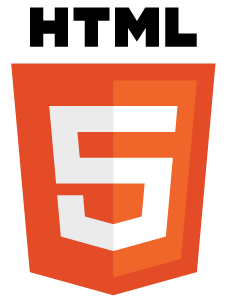 Over the past years, the mobile industry has been facing a continuing fragmentation challenge - a problem resulted from fragmented protocols, standards, and regional differences between multiple devices and mobile operating systems.
Fragmentation is not only a problem faced by developers, fragmentation has resulted in higher costs of porting, maintaining and promoting native application and this deters business from adopting mobile strategy.
With the introduction of HTML5, the industry might be looking at a new mobile web revolution. HTML5 is  a new mobile web technology that promises to remedy fragmentation by delivering an unprecedented open and democratic mobile web.
The Advantages of Mobile Web
Build Once. Deploy Cross-Platform - Unlike native application, mobile web application has the ability to work across multiple devices without the need to cater for individual operating systems. A mobile web triumph will save billions in development and maintenance costs.
Search Engine Friendly - Content within mobile web app can be indexed by search engines, ensuring that the content can be discovered by billions of consumers.
No Barriers of Entry - Mobile web app allows consumers to interact with a brand without the need to download or install the app.
Mobile Web Is Closing In On Native App
Despite the advantages that native app currently gained over mobile web app, HTML5 has helped to close in on the gap between Web & Native. In most areas Mobile Web has caught up with Native App and in some specific areas, HTML5 has a plan to catch up, but is admittedly at least a year or two away from doing so:
Touch/Gestural Interfaces — UI components that are controlled by touch and swipe, such as carousels, scrolling lists, disclosure panels and related widgets are all supported on the HTML5 mobile web.
Visual Scale — There's nothing here that HTML5 can't address. The mobile web now has sufficient methods to detect screen resolution, and optimize images accordingly.
Video/Audio — Video has now been addressed by HTML5 for sustained playback and coupled with fallback frameworks - video can be delivered via mobile web. Audio, however will still need to be worked on to deliver on mobile.
Graphics & FX — Native apps are faster for graphics-intensive operations. Graphic-intensive games won't render as effectively in HTML5 anytime soon.
Camera/Video access — HTML5 can handle photo capture from a web page on Android devices (at least on the latest versions, run by the Honeycomb OS; but it can't be handled on other mobile OS just yet).
Contacts access — HTML5 has addressed file access, but most mobile web are now operating on cloud-based framework.
Accelerometer access – HTML5 mobile web can handle this.
Bluetooth access — This is one device access feature HTML5 has not addressed yet. That said, even for native apps, bluetooth access is fairly limited
Offline Operation — Web apps through HTML5 can now work in offline mode. Mobile web can get up to 50MB of database space with user permission.
App Store Services (discovery, updates, payments & trust) — Not only can HTML5 apps be sold through HTML5 or Chrome app stores, they can be sold directly through Apple's App Store, Android Marketplace or Blackberry App World, after being placed in a simple "native" app shell.
Background Operation & Notifications – There are HTML5 specs for these capabilities, but they haven't been implemented in the leading browsers yet. When placed in a native wrapper, HTML5 can do this, however it will need that extra help for now.
Revenue Model – Ad revenue and mobile payment works well on HTML5 mobile web.
In the recent months, things are moving very quickly and HTML5 has shown momentum in many key areas. This led us into believing that mobile web will eventually prevail over native app in general operations and it should happen within the next two years or so.
Note: Roound has already implemented HTML5 technology within its platform. Coupled with its unique framework, Roound platform can be deployed across 93% of mobile devices in the market.