Send Text Messages via PHP
Send Text Messages via PHP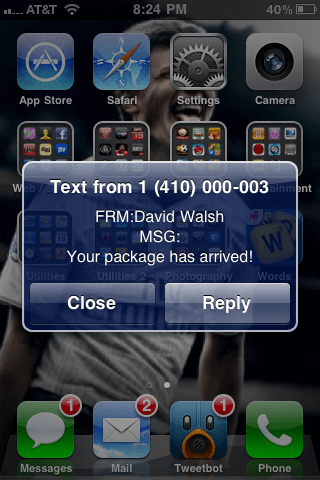 Kids these days, I tell ya.  All they care about is the technology.  The video games.  The bottled water.  Oh, and the texting, always the texting.  Back in my day, all we had was...OK, I had all of these things too.  But I still don't get the volume of texts that I hear my younger female cousins send.  Thousands and thousands of them each month.  WTF are all of these texts for?  Here's a thought:
omg did you hear?
no wut
omg i can't believe you didn't hear
lol tell me!
jenny and mark were holding hands
omfg does john no?
ok i made it up, ur so lame
Riveting.  Jokes aside, text messaging ca
Additional text has been truncated due to copyright reasons. Things without URLs and private things don't get truncated.