Data Visualisation in Web Apps
Data Visualisation in Web Apps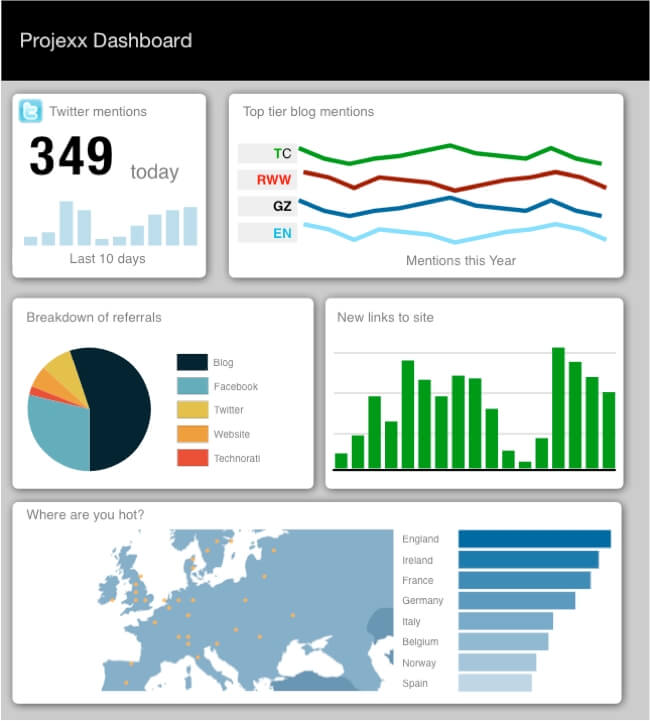 A dashboard is a single screen showing the status of an application. At a glance you should see what's going well and what areas are struggling. Customer retention is down. Sales are up. Complaints are at an all time high.
They're the application equivalent of homepages, and present many of the same political challenges. Every department wants their pixels. I've designed many such dashboards, enough to prepare a talk summarising my findings. This talk was presented at UX Midwest 2011, MIX 2011, and a few other events. Here is my slidedeck, it's a b
Additional text has been truncated due to copyright reasons. Things without URLs and private things don't get truncated.