Creative CSS3 Animation Menus | Codrops

css inspiration

Wednesday, October 26, 2011
Creative CSS3 Animation Menus | Codrops
Creative CSS3 Animation Menus | Codrops
Tutorials October 24, 2011 by Mary Lou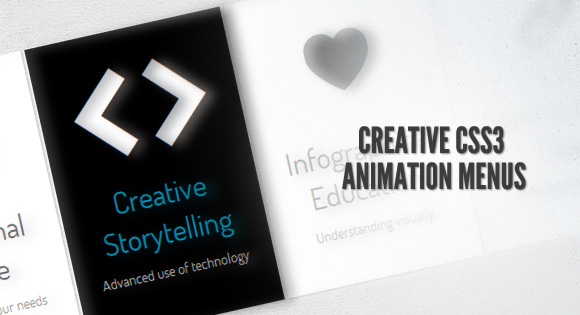 Being in the mood for experimenting with CSS3, I'd like to show you some creative menu hover effects in today's tutorial. The idea is to have a simple composition of elements, an icon, a main title and a secondary title, that will be animated on hover using only CSS transitions and animations. We'll be exploring some different effects for the elements.
The icons used in the demos are actually a Web Symbols typeface that we'll include with @font-face. The typeface is done by the Just Be Nice
Additional text has been truncated due to copyright reasons. Things without URLs and private things don't get truncated.