Fullscreen Background Image Slideshow with CSS3
Fullscreen Background Image Slideshow with CSS3
Tutorials January 2, 2012 by Mary Lou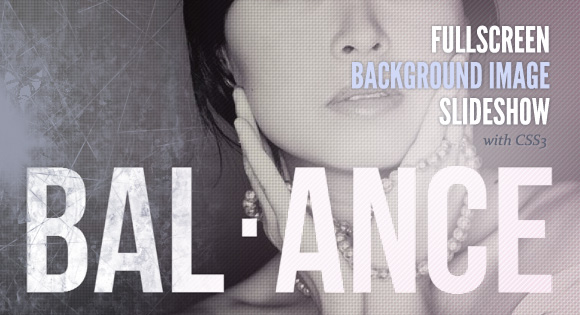 Happy new year, everybody! Today we will create a CSS-only fullscreen background image slideshow. We'll create different image transitions and also make a title appear using CSS animations.
The images are by Mark Sebastian and they are licensed under the Creative Commons Attribution-ShareAlike 2.0 Generic License.
Note that this will only work in browsers supporting CSS animations.
This tutorial is a part of our latest CSS3 experiments; you can find more of those here:
The Markup
We'll use an unordered lis
Additional text has been truncated due to copyright reasons. Things without URLs and private things don't get truncated.