UK farms plan for going 'carbon neutral'

Tuesday, September 10, 2019
UK farms plan for going 'carbon neutral'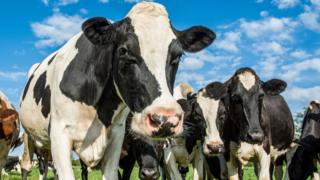 Image copyright
Getty Images
Image caption
The farm union NFU has launched a plan to make British agriculture carbon neutral in two decades.
Farming creates 10% of the UK's emissions, and farmers have long been criticised for their failure to tackle their pollution.
But the NFU says the industry can reduce gases almost completely by 2040 - a decade ahead of the government's overall zero emissions target.
Environmentalists welcomed elements of the plan.
But Friends of the Earth said it was astonis
Additional text has been truncated due to copyright reasons. Things without URLs and private things don't get truncated.